[et_pb_section bb_built="1″ admin_label="section" fullwidth="off" specialty="on" _builder_version="3.0.106″ make_fullwidth="on"][et_pb_column type="3_4″ specialty_columns="3″][et_pb_row_inner _builder_version="3.0.106″][et_pb_column_inner type="4_4″ saved_specialty_column_type="3_4″][et_pb_text use_border_color="off" _builder_version="3.3.1″]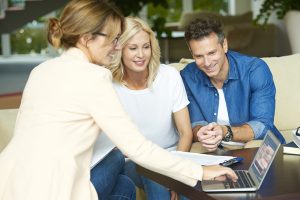 I Sell Homes offers home sellers, house buyers and real estate investors a competitive edge by combining our expertise in both real estate marketing and our vast experience in the use of the most current technology available. This proficiency in both marketing and technology allows us to meet the unique needs of each individual home seller and the potential buyer. As technology advances so do we, and we are able to offer our clients the latest cutting-edge services in real estate sales and marketing that include:
The Highest Quality Photography Available Anywhere (with both High Resolution and Wide Angle shots)
Drone
Virtual Tours
Doll House and 3-D Floor Plans
Real Estate Videos
Visual Marketing
High Quality Marketing Brochures
Premiere Home Staging
At I Sell Houses we understand that every individual home seller and buyer are in some way unique. We've developed a proven process and procedure over the years to identify each client's needs to help them obtain the very best results possible. Our real estate service "game plan" includes both educating our customers and actively listening to their needs and wants.
Our Home Selling Process
Create the RIGHT marketing plan
Determine and set the price
Get the home ready to show potential buyers
Find the right potential buyers that both want and can afford your home
Make the "deal" and close the sale
Our Home Buying Process
Define exactly what the individual customer wants
Determine what the buyer can actually afford
Find the right homes to show the buyer
Make the right offer
Professionally handle the inspections, insurance and closing
Find out for yourself why I Sell Houses is Central Florida's leading real estate firm by contacting us online now or calling us today at (407)999-6983. Find out for yourself why we are the perfect choice for all of your real estate needs!
[/et_pb_text][/et_pb_column_inner][/et_pb_row_inner][et_pb_row_inner admin_label="Row"][et_pb_column_inner type="4_4″ saved_specialty_column_type="3_4″][et_pb_cta button_url="http://isellhomes.com/contact-us/" button_text="Sign up for a free consultation" use_background_color="off" background_color="#2ea3f2″ background_layout="light" title="Let's get your home ready to sell! " use_border_color="off" border_color="#ffffff" border_style="solid" custom_button="on" saved_tabs="all" _builder_version="3.3.1″ button_border_color="#66cccc" button_icon_color="#ffffff" button_text_color_hover="#ffffff" button_bg_color_hover="rgba(102,204,204,0.85)" button_text_color="#66cccc"]
[/et_pb_cta][/et_pb_column_inner][/et_pb_row_inner][/et_pb_column][et_pb_column type="1_4″][/et_pb_column][/et_pb_section]